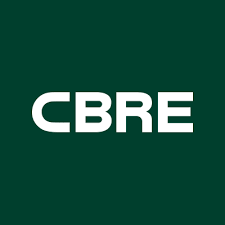 Commercial real estate investors are increasing their focus on environmental, social, and governance (ESG) issues, according to a report from CBRE Research. The report, titled "Strengthening Value Through ESG", found that nearly 70% of respondents reported an increased focus on ESG strategies last year, primarily driven by higher energy prices and government-imposed ESG requirements. Building owners and investors are particularly interested in decarbonization and reducing energy consumption, which helps them to attract tenants who prioritize ESG initiatives in their corporate goals.
The CBRE report highlighted the most important ESG initiatives in organizational goals, with 67% of respondents citing reducing greenhouse gas emissions, 58% citing improving people's health and well-being, and 55% citing reducing resource usage or waste. The report also revealed that reducing any association with companies that are socially controversial is a priority for investors, reflecting their focus on reducing overall risk and preserving asset value.
Building features that reduce energy consumption are of utmost importance when investors evaluate a property transaction, and nearly half of respondents said they would seek a discount or walk away from a deal if a building didn't have them. Additionally, more than half of the survey respondents said they're willing to pay a premium for buildings that have on-site renewable energy generation and/or smart technology that adjusts building operations to reduce environmental impact.
"Buildings account for 28% of all global emissions," said Julie Whelan, global head of occupier thought leadership and research consulting at CBRE. "If we ignore it, we're not going to get to the net-zero and decarbonization goals we need to."
The report found that 65% of respondents have set net-zero goals, with ESG playing an important role in achieving them. Occupants of buildings plan to achieve their net-zero targets faster than investors, with half of the occupiers establishing science-based targets compared to 39% of investors.
ESG is becoming a bigger topic than it was before the pandemic, according to Whelan. "We think it's because it's the right thing to do and organizations are driven by their own values." Whelan added that while there are discussions about biodiversity, reducing greenhouse gas emissions, and improving people's health and well-being are priorities among building owners and investors.
The CBRE report indicated that the ESG movement has a significant impact on the commercial real estate market, where ESG policies have become a crucial element in attracting tenants and enhancing the overall value of the building. The report also noted that investors in the real estate market are increasingly focusing on passive investments, which have outperformed publicly traded REITs by about 50% in the past five years.